Manufacturing Data Collection Software
Manufacturing Data Capture from the Shop Floor
With Acumatica Cloud Manufacturing Data Collection Software, you can print barcoded reports and labels to scan material movement and labour transactions directly from the shop floor in real-time. Enjoy the convenience of automated data capture and improve data accuracy. No more time-consuming and delayed manual shop floor transaction data entry.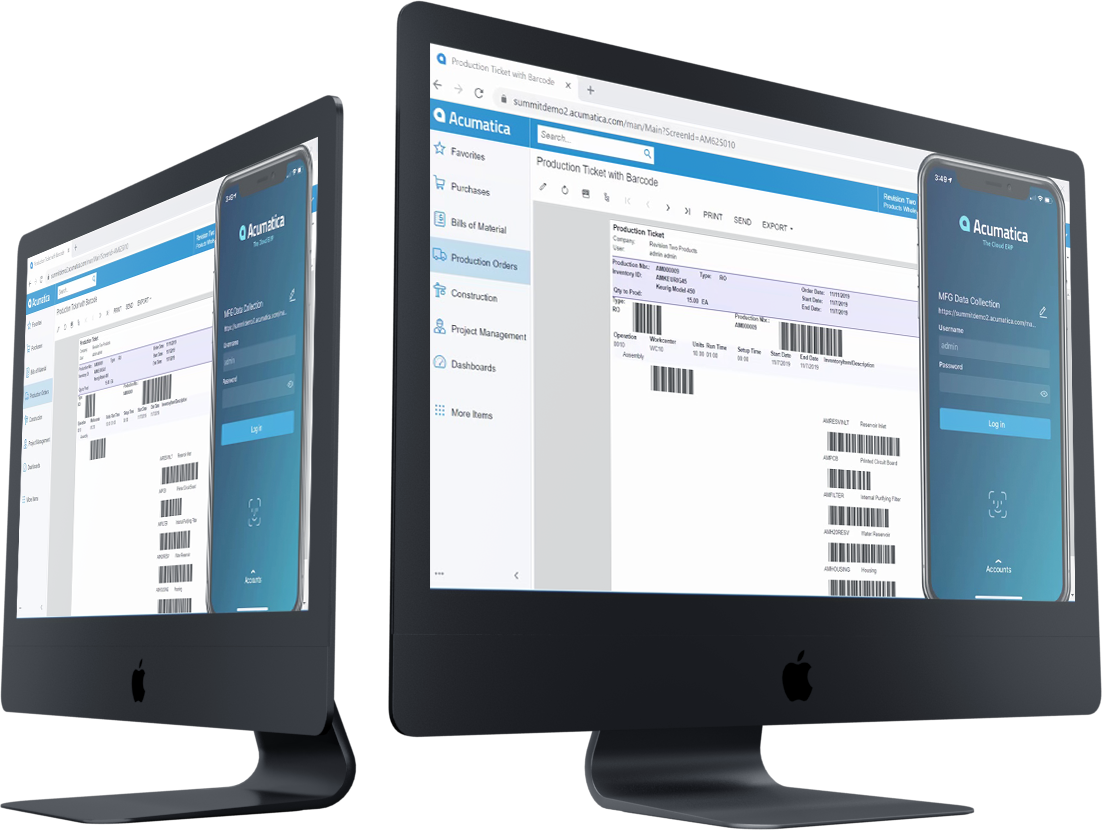 Acumatica takes the hassle out of shop floor Manufacturing Data Collection
Material Movement. Scan barcodes to move materials to production orders, through the entire production process, and into finished goods inventory when the job is complete. Automated transactions update inventory and work in process (WIP) in real-time.
Clock in & Clock Out. Scan barcoded employee badges and production tickets to clock in to operations. Clock out when the job is done. The system automatically calculates the duration for the transaction and posts labour to the production order and WIP.
Why Choose Acumatica for Manufacturing Data Collection
Versatile
Compatible with most mobile devices and ruggedized scanners, tethered barcode readers, and more. Extendable to other manufacturing and inventory transactions.
Automate
Eliminate manual, after-the-fact data entry for real-time transaction updates to inventory and work in progress (WIP). Reduce data entry errors.
Secure
Controlled access to scanning functions. Full database-level audit log. The supervisor reviews process for scanned transactions prior to posting.