Projects and Implementations
Our Projects Team includes consultants with many years of experience in implementing and configuring ERP software. We have successfully completed over 320 software implementations across various business verticals. These implementations include small, medium, and large clients. Brilliant Cloud continues to grow the legacy of Brilliant link which has gained a reputation for excellence and is in a position of strength to deliver on our customer's mandate.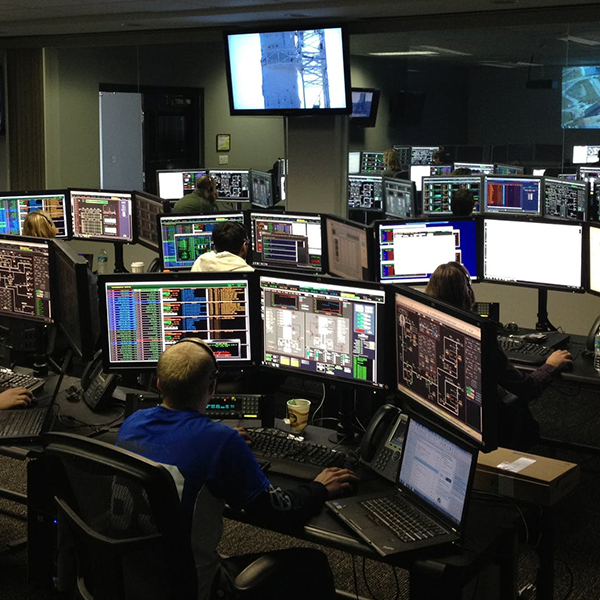 IT Consulting
Our Information Technology division was established after many of our customers requested IT support with the same level of service as our existing software consulting divisions. We supply hardware and software support as well as providing comprehensive business solutions such as Brilliant Cloud's Hosted Private Server Cloud solutions which provide you with a centralized, safe environment to implement your software solution on – accessible from anywhere in the world with lightning-quick access.
Our Success In Service Means You Have Access To The Best ERP Services
Your ERP platform is too important to leave in the hands of a general-purpose IT consultant. Brilliant Cloud is a selected business partner by Acumatica. And that's why when you choose Brilliant Cloud, you can count on receiving personalized service and expert support. Of course, your business isn't standing still. Your needs will change over time. But don't worry—we are more than just technology experts who can help you go live. We also have the business savvy to anticipate what you'll need when you add another 25 employees—or another R10 million in revenue. We'll make sure your ERP implementation can support your unique business processes today, tomorrow, and for years to come
Consider us as your personal guide to choosing the perfect ERP solution for your business. Our expertise in data integration, project management, ERP implementation, and excellent support is what makes us an ideal software provider. ERP systems/Enterprise resource planning (ERP) is our forte.
Support & SLA
This Team is the oil that assists our customers in keeping their businesses performing optimally. We offer a diverse set of SLA Plans allowing our customers the ability to tailor the level of support and additional value-added services to their requirements. We are the leaders in maintaining offline branch accounting environments and with immediate response times, we pride ourselves on customer service. Our Brilliant BOT gives us the ability to remotely monitor both customer environment, database as well as financial and user-based metrics. This gives us the ability to inform our customers and resolve any issues identified proactively.
Bespoke Development
Many software implementations require a measure of development in order to be 100% fit for the purpose. Whether it is an integration with another operational software solution or a bespoke application designed to fulfill a unique business need, our development team is able to deliver the solution. We have designed an IaaS tool that allows us to quickly integrate with Retail, Manufacturing, Operations, and other software. More customized solutions include Production Planning, e-Statement, and PDF Merge.
Reporting & Analytics
The Reporting and Analytics division is an integral part of your team. We provide valuable expertise within our suite of tools which include Sage Intelligence and Microsoft PowerBI. Whether it is Financial Management Pack reporting, Sales Analytics, Inventory replenishment Modelling, or any other reporting requirement our qualified team is able to deliver meaningful dashboards and reports custom suited to your business.
Acumatica Cloud ERP
Acumatica Open University – Self-paced online training on an ever-growing list of Acumatica Cloud ERP suites and modules.
Implementation planning & training – Work with us to develop an implementation project plan for your project team.
Consulting, customisation, & upgrade services – We have the business knowledge and technical skills to help you tailor, and possibly customise, your Acumatica software for your business.
Personalised support – We understand the unique needs of business in Africa and we are totally committed to your success. As your Acumatica partner we will be with you through all stages of your Acumatica lifecycle.
Requirements & selection – After assembling, prioritising, and documenting your business requirements for your new system, we will carefully go over these requirements to determine whether Acumatica fits your business needs. We can then assist in deploying Acumatica if it makes sense for your business.
Customer direct support – In addition to the self-help services you can access through Acumatica Customer Portal, the Acumatica Direct Customer Support program allows you to choose the right level of support for your Acumatica solution.