Gold Certified partner
Integrated, Cloud ERP Software
Book a Demo
Gold cerified partner
A Best In Class Cloud ERP Solution.
Get In Touch
Acumatica in South Africa
Cloud-based computing (Software as a Service, or SaaS) allows users access to software that runs on shared computing resources (for example, processing power, memory, and disk storage) via an internet browser. These computing resources are maintained in remote data centers dedicated to hosting various applications on multiple platforms. At Brilliant Cloud, we offer this ERP solution that is built on a future-proof platform with an open architecture for rapid integrations scalability, and ease of use. The Acumatica pricing model delivers unparalleled value to small and midmarket organizations. For comprehensive and accurate sales order management, order fulfillment, expense reporting, income tax, and more! With Acumatica accounts payable, you can easily monitor cash flow by tracking all your outstanding invoices.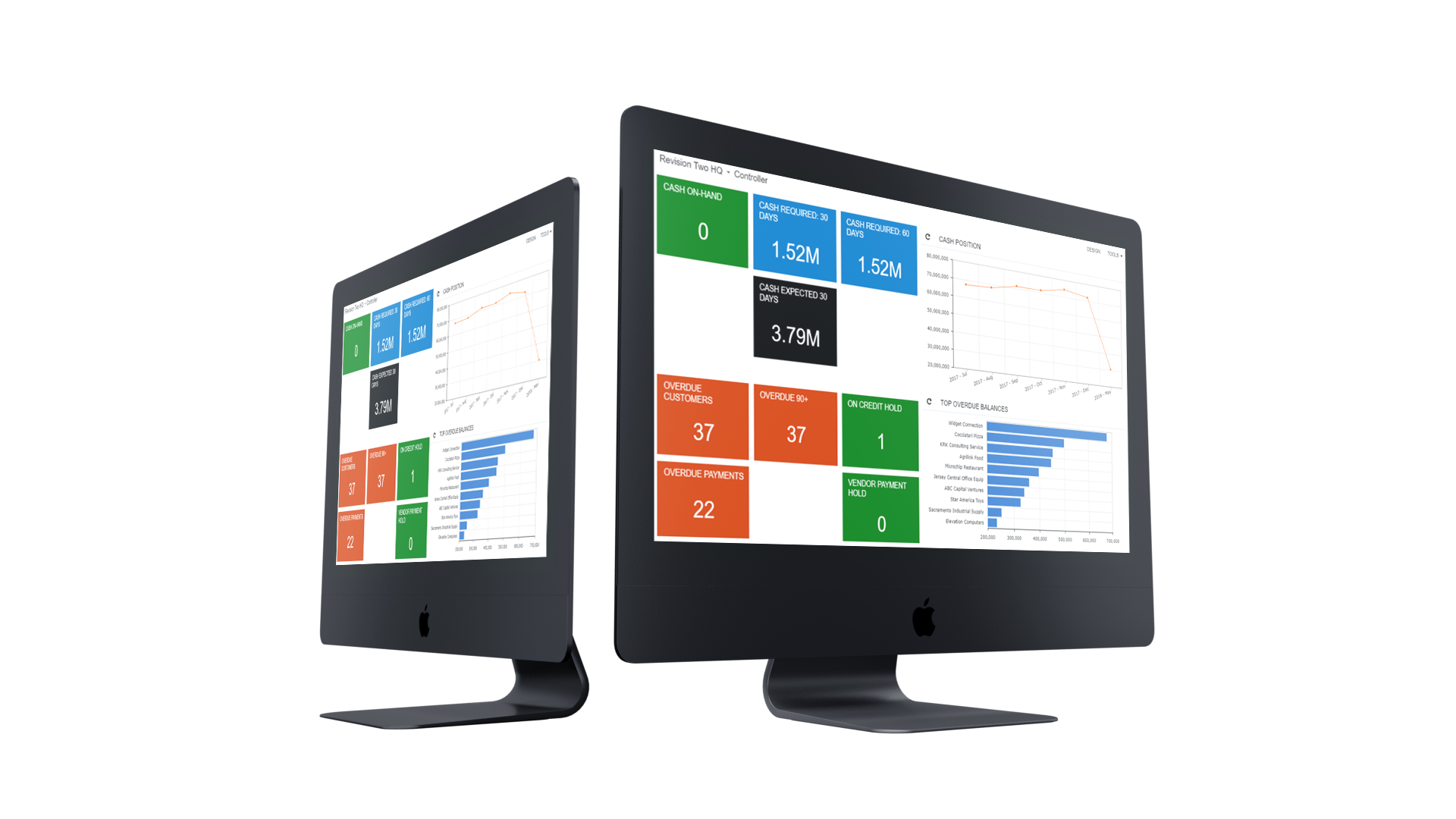 Cloud ERP allows organizations to access management solutions and dashboard widgets for transforming their business, over the Internet, and choose any number of users. Cloud Enterprise Resource Planning generally has much lower upfront costs, because computing resources are leased by the month rather than purchased outright and maintained on-premises. Cloud solutions also give companies access to their business-critical applications at any time from any location. Get in touch for a pain-free Acumatica Implementation and pricing. Ideal for Small and Medium-Sized Businesses. Speak to our Acumatica Consultant and let Acumatica Address your business management needs. We are Gold Certified Providers of Acumatica South Africa. Get expert support from Brilliant Cloud, certified Acumatica Channel Partners.
Acumatica Fun Facts
Acumatica's unique pricing model is based on resource usage rather than the number of users. Your entire team can enjoy enterprise-wide collaboration.
Users instantly up-and-running on true mobile apps; access your business' "single source of truth" from any device, anywhere, with over 99% uptime.
Industry-Specific Funtionality
Specific industry editions and cross-module workflows enable high levels of efficiency from the office or home, utilizing the same intuitive systems
Acumatica is the only cloud and browser-based ERP solution that adapts to the needs of growing small to medium enterprises (SMEs) economically
Here's why small and mid-market business leaders love Acumatica
A product's Momentum score is calculated by a proprietary algorithm that factors in social, web, employee, and review data that G2 has deemed
influential in a company's momentum. Software buyers can compare products in the ERP Systems category according to their Momentum
and Satisfaction scores to streamline the buying process and quickly identify trending products.
SMB ERP TECHNOLOGY VALUE MATRIX 2022
This SMB ERP Technology Value Matrix report by Nucleus Research assesses 16 leading ERP solutions on their usability and functionality, and Acumatica comes out on top.
2021 GARTNER® MAGIC QUADRANT™ FOR CLOUD ERP FOR PRODUCT-CENTRIC ENTERPRISES
In its 2021 Magic Quadrant™ for Cloud ERP for Product-Centric Enterprises, Gartner® evaluated 10 vendors on their Ability to Execute and Completeness of Vision.
THE BEST BUYER'S GUIDE FOR MID-MARKET ERP SOLUTIONS
Who can be trusted to provide honest reviews of midmarket ERP solutions? Real end users. Info-Tech asked 631 verified users to rate 22 leading ERP vendors.
ACUMATICA STAYS ON COURSE DELIVERING INNOVATIVE TECHNOLOGY FOR EVERYONE
This comprehensive report by Mint Jutras examines how Acumatica is staying on course with its enduring strategy for consistently ensuring customer success.
Why choose Acumatica Cloud ERP software for my business?
Acumatica Enterprise Resource Planning software is the most adaptable business management solution for growing small and medium enterprises. Your business needs are unique and so is this Cloud-Based Enterprise Resource Planning solution.
However, Acumatica is a browser-based financial and business management system that improves the productivity of your organization. The software can run on servers in your private network or in the public cloud and can be accessed from anywhere, on any device (including your mobile with the Acumatica app), at any time.
More so, Acumatica ERP can be used by small companies with specialized requirements, or it can be used in multi-entity organizations with thousands of employees in many countries and currencies. Acumatica provides a robust set of core financial, business, and CRM features that will add value in many industries.
Get in touch for expert Acumatica implementation & support.
Choose an ERP solution that adapts to the way you do business and not the other way around.
Acumatica delivers a full suite of integrated business management applications unlike any other ERP solution on the market today.
Streamline Operations
Manage your business more efficiently:
Automate processes
Control workflows
Access the system from anywhere on any device — including mobile
Promote collaboration with
Adaptable Solution
Add and extend:
Deploy in-house or in a private or public cloud
Easily configure your solution to fit your needs
Add capabilities such as CRM or data visualization at any time
Extend to other solutions and applications beyond ERP
Your Business Accelerated
Your Business Accelerated
Get a single version of the truth:
Accelerate business performance and make smarter decisions with automated processes, real-time data collection, financial analyses, and forecasting
No per-user pricing – system scales as your business grows
Application features and capabilities
User Interface
Create, configure, and maintain custom user interface elements and dashboards. Manage filter settings and change the structure (or site map) of Acumatica ERP.
Reporting
Design custom reports by selecting the report data from the Acumatica ERP system database, creating the report content, and saving the report.
Workflow
Streamline business logic associated with particular forms to comply with your business processes and requirements.
Multi-Entity
Configure the structure of your organization as a single branch or multiple branches with different reporting settings to suit complex reporting requirements and data consolidation needs.
Notifications
Access all means of communication available in your system: emails, event notifications, corporate announcements, activities, and tasks. Users can view all documents requiring their approval on a single form and set up personalized
preferences.
Templates
Minimize input errors and save time when creating similar records with document templates and copy-and-paste options for most forms used for data entry.
Contacts
Unit 6 Boskruin View Office Park,
Randburg, South Africa

011 792 9521

011 792 9522