Inventory Management Software
Manage Inventory Effectively with Advanced Replenishment and Flexibility
Acumatica Cloud Inventory Management Software allows you to manage inventory across warehouse locations. Enjoy the powerful inventory replenishment logic that automates orders. Mid-market business leaders prefer Acumatica due to its flexibility. The system adapts to how you manage your warehouse and distribution centers, not the other way around.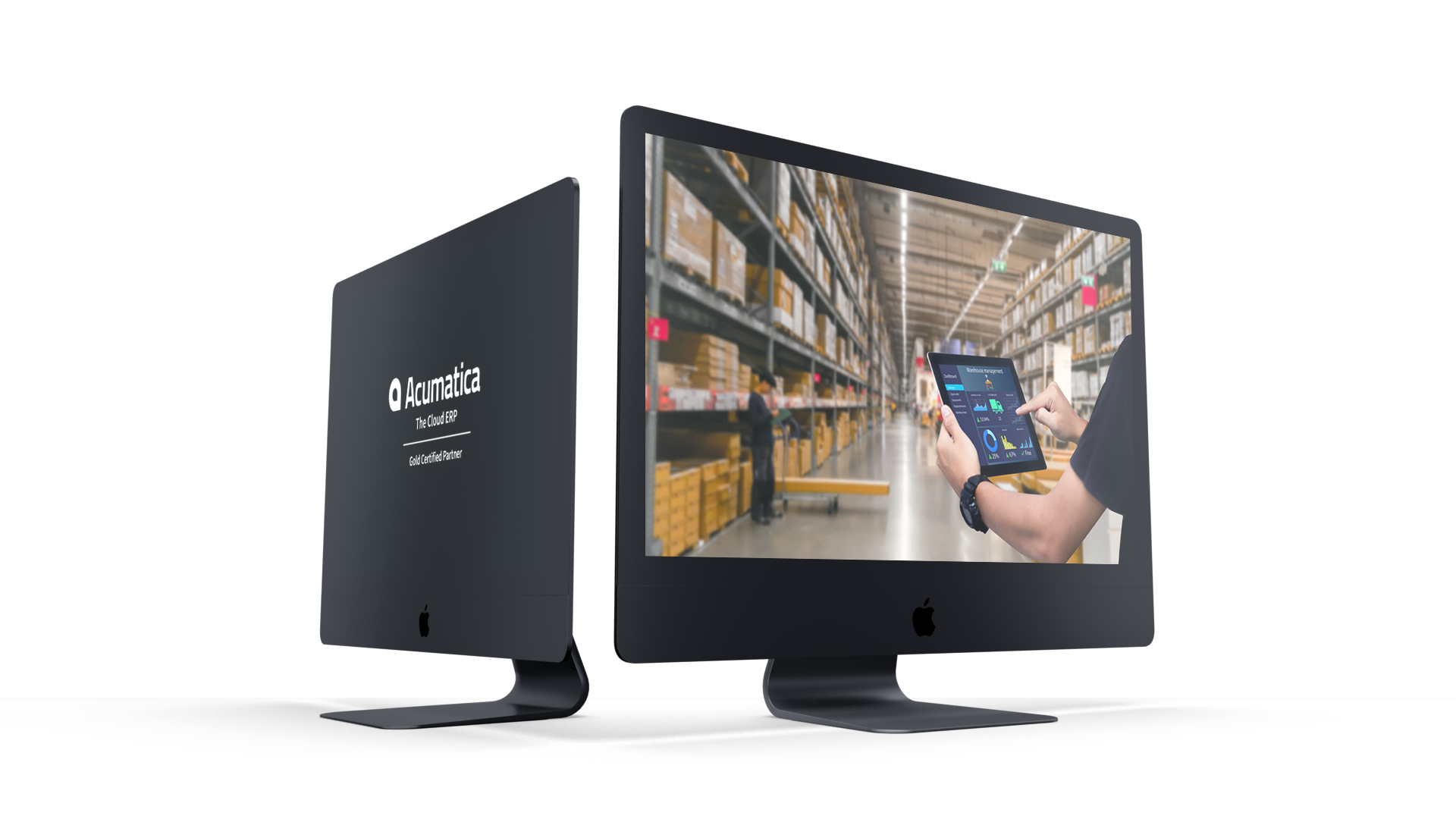 Locations
This Cloud Inventory management solution lets you manage multiple warehouses with location-specific inventory quantities, allocations, availability, and costs.
Item Management
Streamline item creation and maintenance with sub-items for like products and matrix items for products with attribute variables.
Inventory Management
Automatically distribute inventory from a central warehouse to other locations upon receipt.
Traceability
Track inventory by lot or serial number. Enter lot or serial numbers on receipt, issue, or assembly.
Acumatica Cloud Inventory Management Software Features & Capabilities
Replenishment. Define min and max order quantities, reorder points, seasonality, lead times, safety stock, and forecast models to calculate replenishment.
Location Management. Setup and manage multiple warehouse locations with stocking locations defined by aisle, row, rack, slot, and bin. Define location defaults for receiving, returns, shipping, and drop-shipment transactions. Prioritize pick locations by item and by the warehouse.
The Benefits of Using the Acumatica Cloud Inventory Management Software
Manage Costs
Accurately track costs of goods sold and inventory carrying costs. Reduce rush orders, identify low-cost vendors, minimize freight charges, and reduce write-offs for expired or obsolete inventory.
Improve Data Accuracy
Eliminate manual data entry with integrated processes and barcode data capture. Reduce errors with default settings for accounts, subaccounts, valuation methods, lot and serial numbers, storage locations, and other values.
Optimize Inventory
Use replenishment and automation to increase inventory turns. Improve inventory accuracy with barcoding and physical inventory.
Improve Customer Satisfaction
Honour contracts and fulfill orders as promised with real-time access to inventory levels and customer-specific pricing. Manage inventory effectively to avoid stock-out situations
Accelerate Decision-making
Use drill-down reports and dashboards to spot trends. Identify low and dead-stock items. Analyze profitability by item and product class or family.
Manage non-stock items for product warranties, services, labour, or other items. Unlike stock items, non-stock item quantities are not tracked in the system. Non-stock items may be received and returned without the Inventory Management application.
Balance supply and demand with powerful and flexible inventory management